Canadian freedivers know exactly why I am doing this, don't worry, my daughter has outgrown the skirt.
We dove just North of Parry Sound a few weeks ago, which is in the beginning of black fly season. Because black flies are attracted by CO2, they simply loved to hang out on the top of our snorkels.
We are diving again this weekend which will be in the middle of black fly season, which means that I need to be prepared.
Even though I am not a vegetarian, there is a limit to the amount of black flies I can eat.
I have put together this tutorial showing my high tech solution.
The materials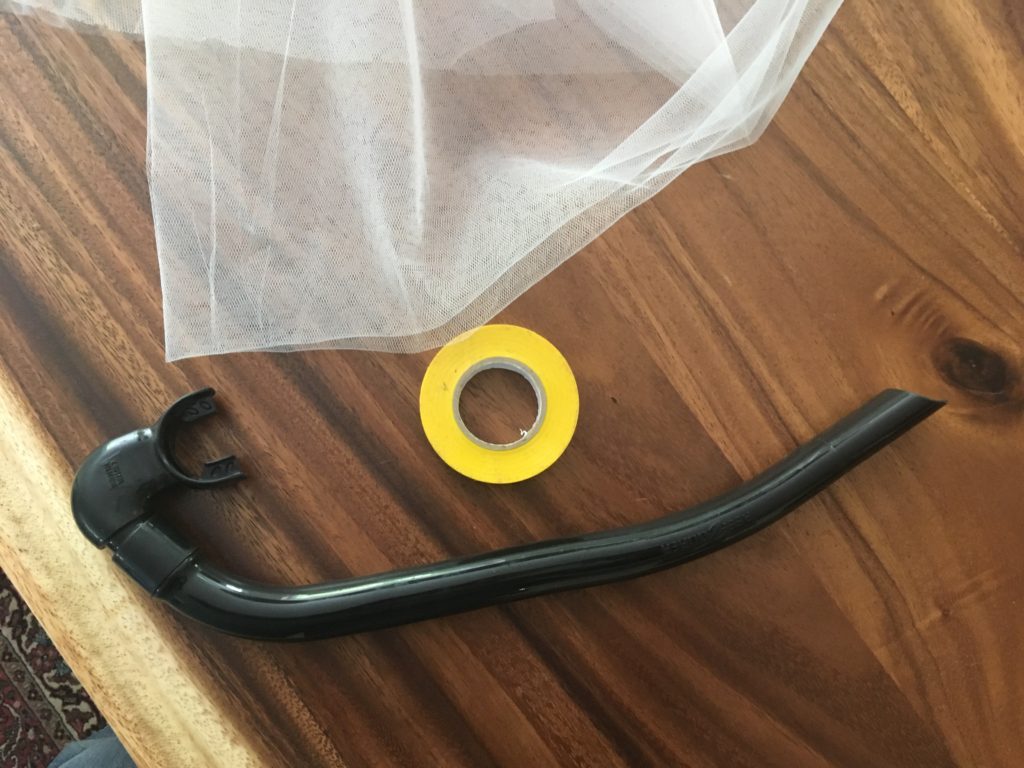 The end result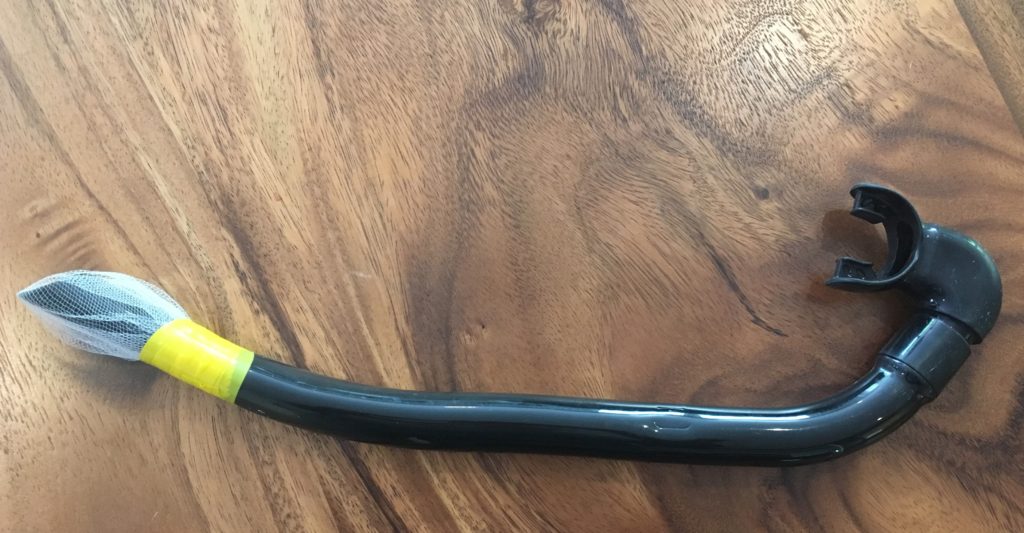 You can request detailed design and structural drawings.